Hey there, fellow HVAC enthusiasts! Are you looking to take your air conditioning game to the next level? Look no further! Our HVAC Technician Training Program is here to equip you with the essential principles and practical expertise you need to excel in our industry. In just 80 hours, we'll cover everything from the basics to system installation, repairs, and maintenance. Get ready to dive into the exciting world of HVAC technology!
Our HVAC Technician Training Program is designed specifically for folks like us – people who know their way around air conditioning systems. We focus on high-temperature refrigeration, including package equipment and split-type central air conditioning systems. Whether you're a rookie or a seasoned pro looking to expand your skills, this course is tailor-made for you.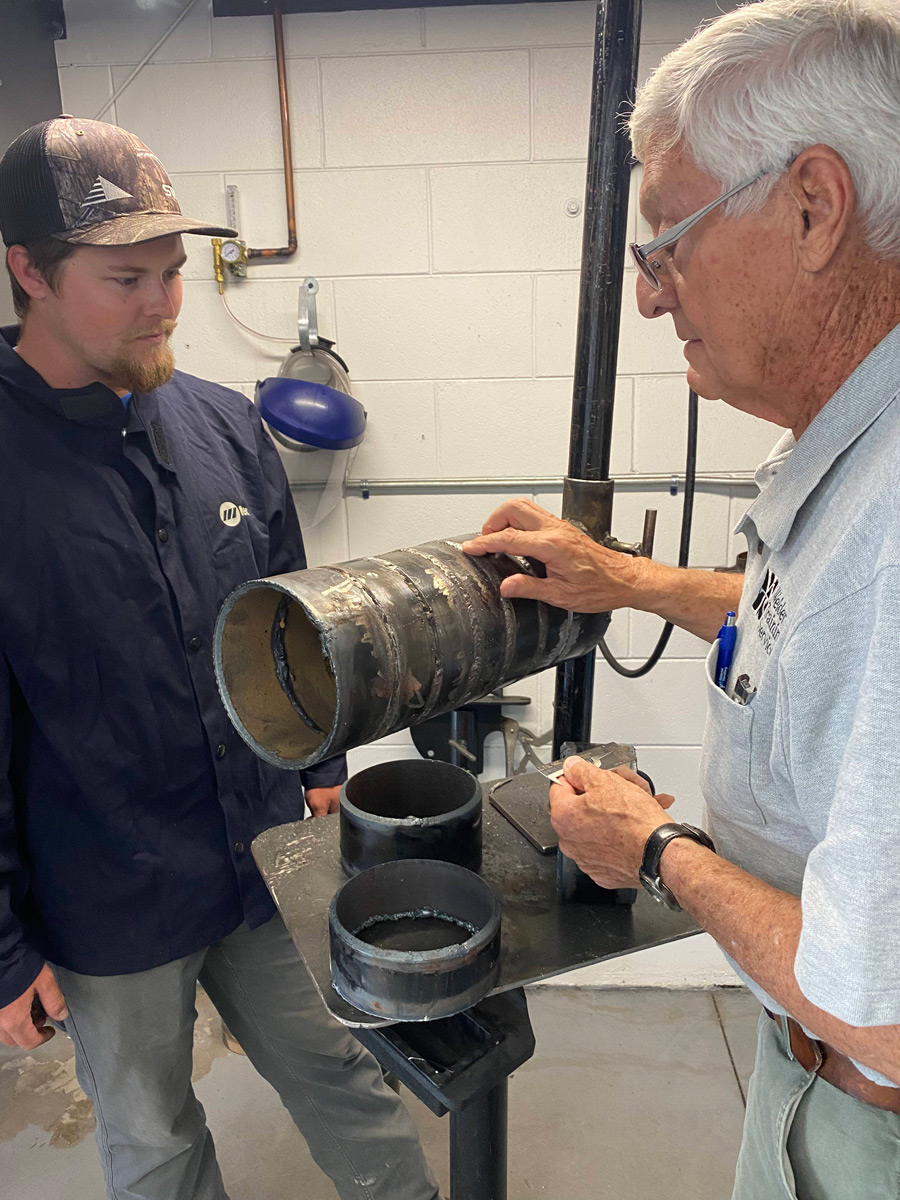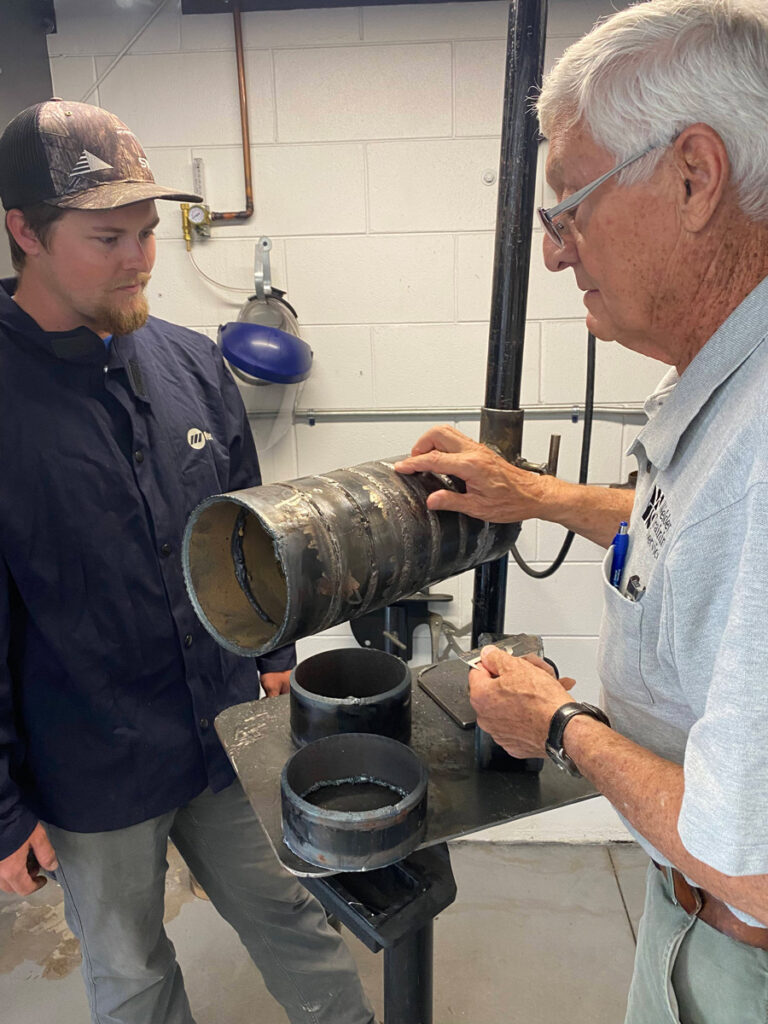 By the time you complete this program, you'll:
Knowledge-Based Objectives:
Be on top of safety issues relevant to air-conditioning and refrigeration technicians, ensuring a safe work environment for you and your team.
Stay in the loop with the latest advances and trends in green technology within the HVAC industry.
Rock the fundamental concepts of heat transfer, temperature, pressure, and gas laws as they apply to air-conditioning and refrigeration systems.
Know the ins and outs of the components that make up the vapor-compression refrigeration cycle.
Have the lowdown on system refrigerants, their characteristics, and EPA laws that govern their safe handling and transport.
Get a solid grasp of electrical concepts, including voltage, current, resistance, and series/parallel circuits.
Be familiar with the tools and equipment used to measure and assess electrical circuits and components like a true pro.
Understand the motors and controls commonly found in air-conditioning systems and troubleshoot mechanical and electrical problems like a boss.
Be a troubleshooter extraordinaire when it comes to heat pump systems, tackling common issues with ease.
Skill-Based Objectives:
Show off your prowess in piping operations that are common in the world of air-conditioning.
Nail leak tests, evacuations, and charging procedures for air-conditioning systems.
Accurately measure voltage, current, and resistance in electrical circuits, leaving no room for guesswork.
Build and analyze series and parallel circuits like a seasoned electrician.
Install air-conditioning systems with finesse, ensuring they operate smoothly and efficiently.
Tackle mechanical and electrical issues head-on, troubleshooting and resolving them like a pro.
Conduct residential energy audits like a champ, evaluating and optimizing energy efficiency.
Apply your acquired skills to real-world scenarios through hands-on training and assessments that truly put you to the test.
Our program consists of nine kick-ass lessons, each lasting four hours, with an assessment at the end of each lesson. Here's a sneak peek at what's in store for you:
HVAC Basics and Safety
Copper Piping Operations
Basic Refrigeration Cycle
Refrigerant Handling and Air-Cooled Condensers
Basic Refrigeration Cycle and Air-Conditioning Evaporator
Metering Devices and the Refrigeration Cycle
Airflow and Indoor Air Quality
System Operation and Performance
System Installation
System Leak Detection and Startup
Air-Conditioning System Evaluation and Charging
Basic Electricity
Electric Circuit Construction and Evaluation
Electric Circuits Part 2
Wiring and Electric Controls
Troubleshooting Heat Pump Systems
Introduction to Energy Auditing
Course Review and Summary
To make sure you truly master the material, we'll assess you in various ways throughout the program. Here's the breakdown:
Attendance and Participation: 20%
Quizzes: 20%
Midterm Exam: 25%
Final Exam: 25%
Practical Exam: 10%
Grading Scale:
A: 90% – 100%
B: 80% – 89%
C: 70% – 79%
D: 60% – 69%
F: Below 60%
We've got a few ground rules to ensure a kick-ass learning environment:
Attendance: You gotta be present to succeed, my friend. Regular attendance is crucial, so let us know in advance if you can't make it.
Late Work: Sorry, but late submissions won't fly unless you have prior approval from the instructor. So, hustle and get those assignments in on time.
Academic Honesty: We're all about integrity here. Any form of dishonesty will result in some serious disciplinary action.
Disability Accommodations: If you have any disabilities, give the instructor a heads-up right from the start, so we can make sure you have what you need to thrive.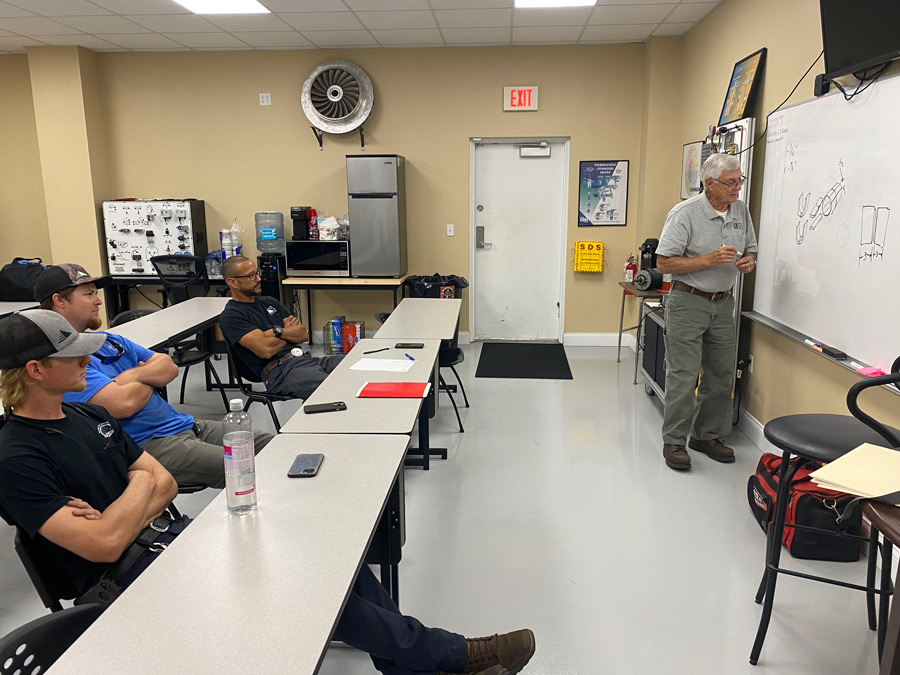 Get ready to level up your HVAC skills with our comprehensive 80-hour HVAC Technician Training Program. From the basics to installation, repairs, and maintenance, we cover it all. Master the concepts, get your hands dirty, and prove your expertise through assessments. You'll be fully prepared for a badass career in the HVAC industry.
Join us today and take that first step toward becoming an air conditioning systems expert! Let's do this!